Poland from a business point of view.
Invest in Poland – join us on a journey during which we will show you Poland's investment potential step by step. We hope that our practical guide will help you rediscover the heart of Europe, where West meets East in a stable business environment.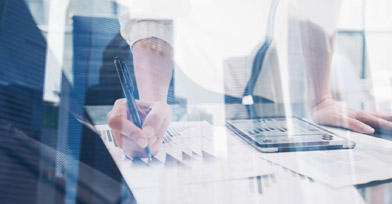 Basic information
In the centre of Europe – in the centre of interest
Political system
Government elected democratically for a 4-year term of office guarantees investment stability and continuity.
Currency
Polish zloty has maintained its strong position with regard to Euro and US dollar for years.
Area
Poland offers 312,000 km2 of investment possibilities, special economic zones and technology parks.
Population
Ambitious, hard-working and loyal – this is how entrepreneurs who have already invested in Poland describe Polish employees.
Strategic Location – The Heart of Europe
Strategic location
Poland has always been appreciated for its strategic location. It's hard to find a better place for investment between Europe and Asia that would connect these two global markets. Poland is crossed by transit traffic between Western and Southern Europe and the countries of the eastern part of the continent, such as: Estonia, Belarus, Lithuania, Latvia, Russia, Ukraine, Kazakhstan, and China. It's also at the intersection of East-West and North-South transport routes (The Belt and Road Initiative, as well as the North-South Route "Via Carpathia"). That's why it has an intensively developing transit infrastructure for road, rail, air, and sea. There are transshipment terminals at the intersection of all major routes. Goods transported by sea can be cleared in one of the four Baltic ports: Port of Szczecin, Port of Świnoujście, Port of Gdynia, and DCT Gdańsk – in 2020, cargo turnover in seaports was 88.5 million tons. Airports complement the logistic potential of Poland with over a dozen international aerial ports. Warsaw, Gdańsk, and Katowice are the main transshipment hubs for air freight.
Poland Is Among The 30 Most Innovative Countries in The World (Bloomberg Innovation Index 2021)
The Bloomberg Innovation Index is based on the analysis of seven balanced components such as: R&D expenditure, production capacity, and concentration of technologically advanced public companies.
In 2021, Poland moved up to no. 23. The ranking assessed the economies of 11 countries. Poland ranks 19th in the breakdown for added value of production and concentration of high technology companies. This is a very good result, and it explains why the country's economy did so well during the pandemic, when innovation (new communication technologies) was vital for sustaining production. "In the year we battled Covid-19, and faced with the urgent need for climate change, the importance of innovation is only growing," emphasizes BloombergQuint Catherine Mann, Chief Economist at Citigroup Inc.
Hospitable Local Governments, Economic Zones
Polish local governments are making active endeavors to seek investors by investing in infrastructure and creating special economic zones prepared for business placement, both in legal and tax terms. Importantly, it doesn't only boil down to strategic partners that represent corporations with an established global position; businesses operating on a smaller scale can count on aid too. Industrial land with good access to the motorway and expressway is already standard. Local governments also provide support in recruiting employees and tax benefits, which are provided for many years under the condition that employment is maintained.
Underestimated Potential and Security of Investment
Poland has been and will continue to be an attractive place to locate investments. The economic crisis and pandemic do not change the key elements in planning and implementing new business challenges. Well-trained employees, local governments that support investors, attention to energy security and strategic location in this part of Europe all suggest that it will always be worth considering Poland in the process of vetting the best perspective for your business – both today and tomorrow.
Support For Business
Poland has many projects for promoting business development in place. There are many advisory institutions that provide services in the field of supporting various industries but the most important are highly qualified staff. Poland has a very low unemployment rate (4.9 % July 2022 according to CSO). It provides thousands of well-educated engineers, technologists, IT specialists, and economists who graduate from universities every year and become valued and sought-after employees with expertise and skills – their ideas make the development of innovative services happen.
There Is Untapped Potential in The People
The people are paramount for every investment, and their engagement and qualifications is what affects the level and pace of business undertakings. There are currently over 12 thousand students in Poland. According to data from the Central Statistical Office (www.stat.gov.en), in recent years, a university diploma has been awarded to nearly 300,000 graduates year after year. There are major research centers distributed evenly throughout the country – these things are very important for business. After all, Poles are a nation that is reluctant to migrate. Many graduates are looking for work near their family house or agglomeration where their home university is located. The region is flooded with special economic zones. There is no shortage of places for production halls with office facilities. On top of that, some services can be outsourced locally (accounting, IT services, high-level warehouse, and HR). The still low labor costs and flexible legal solutions in hiring new employees are competitive in relation to many European countries.
Poland is a great place for investment, which is seen by investors who have been successfully tapping its potential for years.
Check us – let us build your success in Poland